October 2016: The "One Planet" exhibition in the Museon in The Hague (NL) was opened on 24 October 2016 by UN-chief Ban Ki Moon. Part of this is the biological toilet of PRISTO, a project of the Ghanean company Biofilcom and Triarii.
Triarii helps Ghanean Biofilcom since 2014 with expanding and streamlining the production of biological "social toilets". Already thousands of these toilets are used everyday in Accra, capital of Ghana. This makes it an interesting project for the Dutch funding agency RVO to support with subsidy. The project goal is to improve sanitation and hygiene in Accra and possibly other African cities. This could help fight the spread of diseases such as cholera. Find more information on the project here.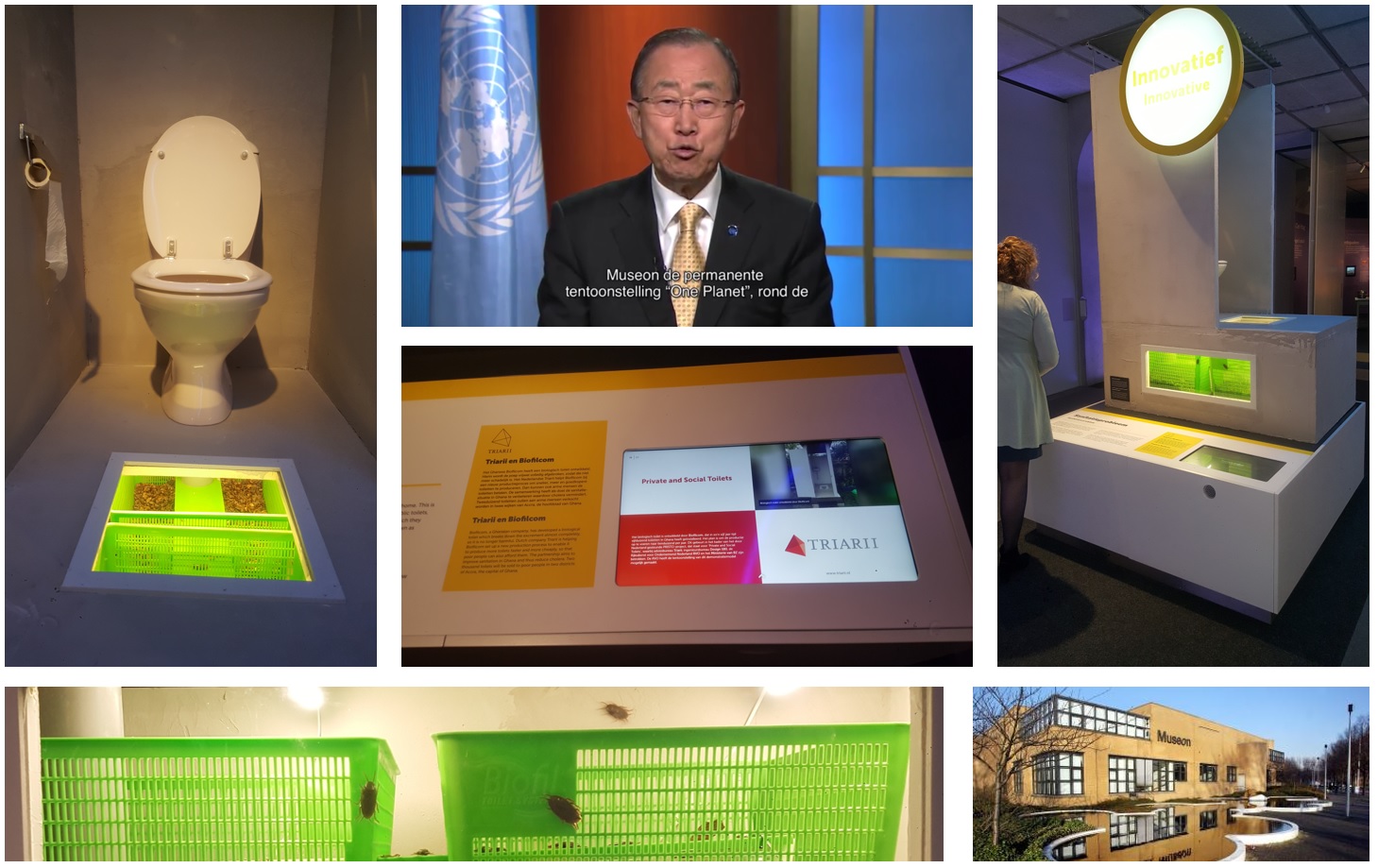 The projects fits the 17 UN Sustainable Development Goals. Triarii was invited to showcase a demonstration version of the toilet in the One Planet exhibition of the UN at the Museon. Ban Ki Moon opened the exhibition with a video message, watch it here. 
For more information contact project manager Ron Overgoor (+3170-3283574, This email address is being protected from spambots. You need JavaScript enabled to view it.)