R&Dialogue: building a low carbon society
Triarii coordinates the R&Dialogue project, which is an FP7 project funded by the European Commission. Our goal is to improve the dialogue on how to achieve a low-carbon society. A dialogue between research and civil society communities. We aim to contribute to a joint vision towards a low-carbon society in Europe. We are research organisations and NGOs in the field of energy. We are a consortium of 15 partners in 10 European countries. We are R&Dialogue.
Exciting stuff on the project is published on the R&Dialogue Tumblr blog. An example is the newsletter we publish every few months.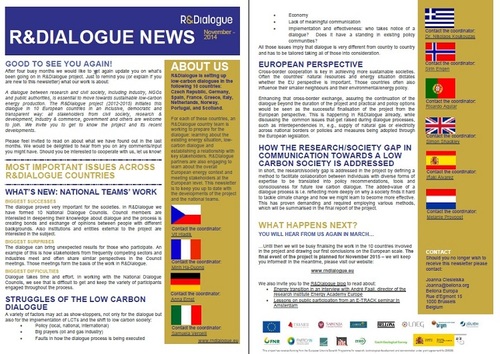 For more information contact project coordinator Gert-Jan van der Panne